Sotogrande Marina - Marina Berths / Moorings
Marina Berths and Moorings for Sale and Rent – Find your perfect Mooring
Welcome to Puerto De Sotogrande Marina
Sotogrande Marina is considered by some to be a part of Sotogrande Costa (formerly Sotogrande Baja) and by others to be a separate entity. It is located to the east of the River Guadiaro. The Marina area did not form part of the original development of Sotogrande, but in the 1980s, in order to revitalise the area, the Marina was planned with apartments intended to open up a different real estate market. However, the 27-hectare natural area on the west bank of the mouth of the Guadiaro River stood in the way; land on the east side was acquired for the construction. The Marina was inaugurated in 1987 with the official name Puerto Deportivo Sotogrande. The Real Club Marítimo hotel was opened, as well as beachfront apartments and the Octágono Beach Club. The Marina was further extended in the late 1990s and substantial frontline apartments were added. The quayside apartment blocks are known as the Riberas, whilst the Islas are those built on little islands connected by small arched bridges.
There is convenient access to the Puerto Deportivo and the Marina directly from the old N-340 coast road, slightly west of the village of Torreguadiaro. The second access is from the Sotogrande Costa residential estate over the River Guadiaro bridge. The Avenida de la Marina runs right around the back of the port development. The Club Maritimo building with the Club Maritimo Hotel is next to Block E.
There is normally quayside parking in the Marina area. If this is full on popular summer weekends, use the free open air parking by the security cabins at the entrance to the Marina, or the free underground parking beneath the Ribera del Marlin.
MARINA FEATURES
Security gate
Free parking
Laundry facilities
Pump out facilities
A General Store
Vending machines
Free Wifi
See Marina Berth Listings Available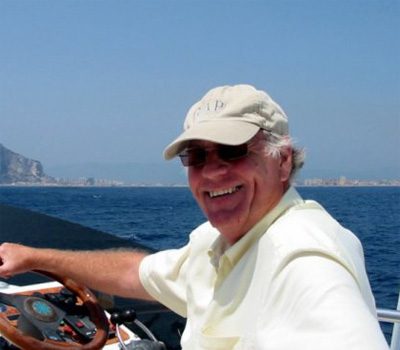 Email: sales@marineonline.co.uk
Phone: +44 1582 841711
Marina Berth Mooring For Sale & Rent
View all berth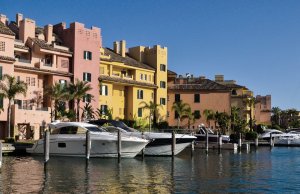 For Sale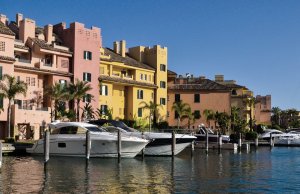 For Sale
For Sale
Reference-Y

:
YR2206CC-281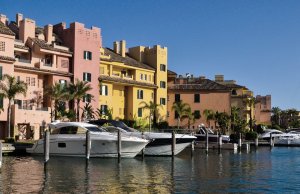 For Sale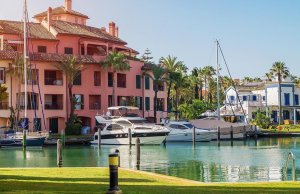 For Sale
Reference-Y

:
YR2205BZ-4-242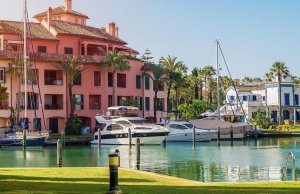 For Sale
Reference-Y

:
YR2206CC-007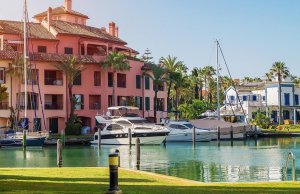 For Sale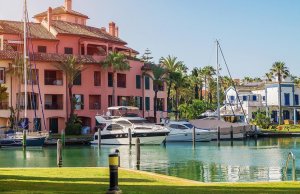 For Sale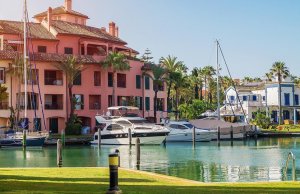 For Sale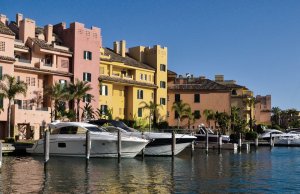 For Sale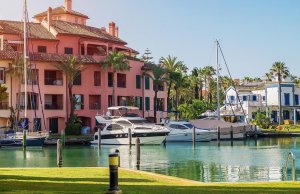 For Sale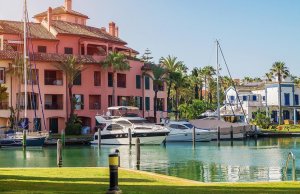 For Sale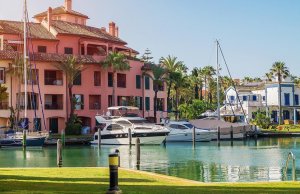 For Sale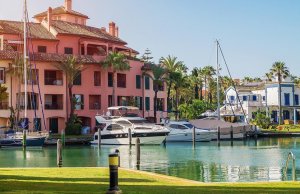 For Sale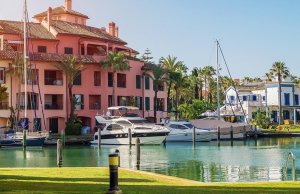 For Sale